Highly experienced Director of Photography (DOP) available with Canon C300 kit.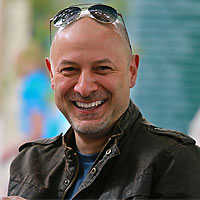 Peter Demetris has been shooting still photography and video for over 20 years. He has also worked as a director on both single and multi-camera broadcast shoots and has accomplished lighting skills. If you want to guarantee a great result on your next production book Peter along with his C300 MK II to ensure your film is shot to the highest standards.
Shooting day based on 10 hours with basic C300 camera kit
C300 MK II body and accessories
3 x zoom lenses
Tripod
Top microphone
Radio mic
Additional camera kit items charged at daily rental rate.
Recent credit: Lost in London Behind the Scenes for Nineteen Fifteen Productions

Recent credit: How To Lose Weight Well for Little Gem & Channel 4

Need an experienced Director of Photography for your C300 shoot? Call Peter Demetris now on 07831 196 346
(Visited 715 times, 2 visits today)